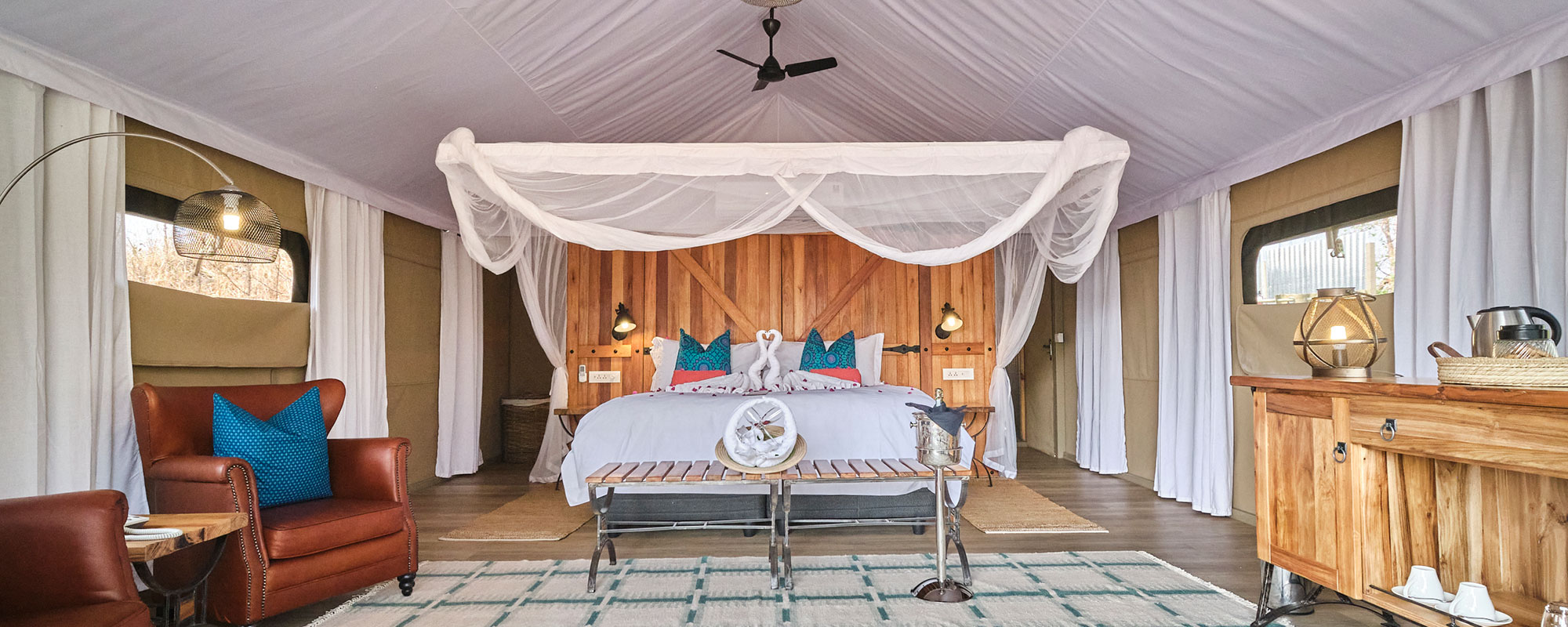 Your Luxury Home Away From Home
Enchanting and intimate, the luxurious safari suites embody meditative luxury.
The sixteen suites (designed to accommodate two guests each) have a front row seat to the wildlife that visits the banks of the Masuwe River. Each suite is raised beneath the shade of ancient riverine trees, and from this elevated vantage point, guests can enjoy uninterrupted safari views from their private balcony.
Luxury safari suites along the Masuwe River in Victoria Falls
The imaginative use of canvas preserves the romance of yesteryear with a classic safari atmosphere, accentuated luxurious finishing touches. Each suite has an ensuite bedroom, private sitting room and viewing deck with and outdoor shower overlooking the untouched wilderness, creating the perfect sanctuary for guests during their stay.
There is a touch of 'bush bohemia' in the vibrant 'chitenge' cushion covers, ensuring an authentic translation of local culture in the decorative theme. The attention to detail strikes a perfect balance between contemporary, homely touches without detracting from the surrounding wilderness.
The Wallow Lodge is a retreat to the simplicity and authenticity of safari life with a modern freshness about it. The beautiful open space and wild surroundings will capture a piece of you and never let go.